The Happiness Advantage in Education: Creating Positive, High Performing Schools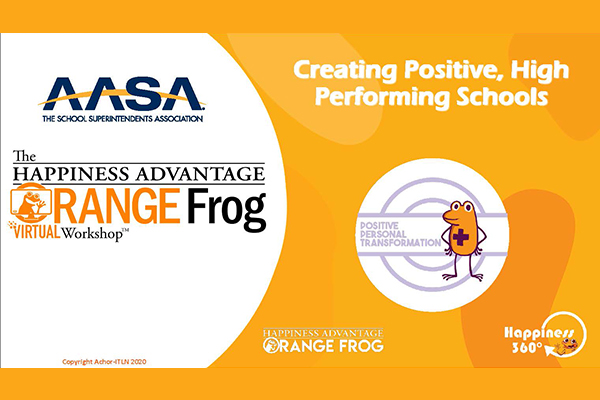 Today the world's best schools are engaged in creating positive cultures to enhance education. A positive, engaged brain is the greatest competitive advantage in the modern economy. It improves performance, pride, and culture, helps retain our best teachers, and deepens student, family, and community relationships.
The research is clear. Positive environments are performance enhancers. They are characterized by higher productivity, less turnover and absenteeism, and more resilient cultures.
As leaders, educators, and collaborators, we all play a critical role in defining culture and creating the environment necessary to promote happiness, well-being and social emotional learning...the precursors to sustainable performance in education.
Please join Joel Pedersen, superintendent, Cardinal Community School District, Eldon, Iowa, and Eric Karpinski of the Happiness Advantage – Orange Frog team for this timely discussion.
Presenters
Joel Pedersen, superintendent, Cardinal Community School District, Eldon, Iowa
Eric Karpinski of the Happiness Advantage – Orange Frog team