SKY Schools Mental Health Webinar
Topics:
Health & Wellness
January 25, 2023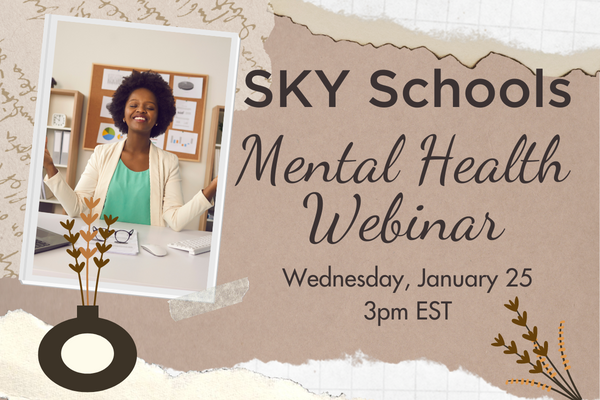 SKY Schools' professional development programs for teachers, staff, administrators, and parents are designed to strengthen the individual through practical stress management tools and leadership skills. SKY Schools has partnered with several major research universities to demonstrate the effectiveness of SKY Breathwork and SEL as one of the most effective tools available.
In this 60 minute webinar for AASA, we will offer current research on the science of breathwork as a key tool for emotional regulation and stress reduction. We will also engage in interactive processes that enlighten, inspire and connect individual school leaders. We will explore model behavior and the intergenerational impact of stress, and what schools leaders can do to transform their communities.
Presenters
Elan Gepner-Dales, SKY Schools USA Executive Director
Susan Ramsundarsingh, SKY Schools Director of Operations and Research