Distinct Approaches to Building Hometown Talent
Topics:
College- Career- and Life-Readiness, Rural Communities, School Administrator Magazine
January 01, 2022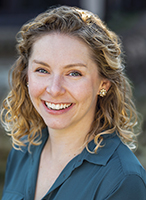 Eight communities participate in the Homegrown Talent Initiative, bringing eight unique approaches to building homegrown opportunity pathways and work-based learning experiences for students.

From the outset, Colorado Succeeds and the Colorado Education Initiative, facilitators of this project, recognized the importance of local collaboration in building work-based learning programming and school-community-business partnerships in rural settings.

Here's a glimpse into three HTI communities as they built programs, opportunities and relationships based on the unique strengths, needs and assets of their respective area.