Developing Homegrown Talent
Topics:
College- Career- and Life-Readiness, Rural Communities, School Administrator Magazine
January 01, 2022
Eight rural school districts are using career-connected learning to contribute to the local communities' workforce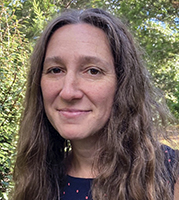 The Homegrown Talent Initiative, launched in 2019, is based on the bold premise that school districts can be engines of growth for rural communities and their economies. Rather than letting their best and brightest migrate to urban centers, the initiative helps rural districts produce graduates who are committed to their hometowns and prepared to help their communities grow and thrive.

The eight rural Colorado districts participating in HTI already have given their graduates new opportunities through career-connected learning experiences by helping students learn about careers in their region, gain valuable credentials and earn college credit.

As the project enters its third and final grant-funded year, one question has become increasingly important: How are school district leaders ensuring these changes persist?
Authors
Georgia Heyward & Steven Weiner
About the Authors
Georgia Heyward is a senior research analyst with the Edunomics Lab at Georgetown University in Washington, D.C.
Steven Weiner is a research analyst with the Center on Reinventing Public Education at University of Washington in Bothell, Wash.
What Is the Homegrown Talent Initiative?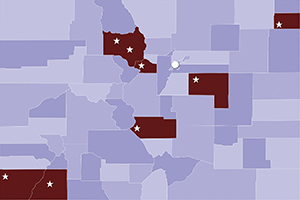 The Homegrown Talent Initiative is a three-year, grant-funded program. The eight participating school districts in Colorado (see left) vary in size, rurality and community characteristics. Enrollment ranges from 400 to 6,600. Some are only about an hour's drive from Denver while others sit far outside Colorado's urban corridor. Three enroll a larger share of Hispanic or Native American students than the state average.

In the first year of the initiative (2019-20), rural district leaders worked with local industry, higher education and the broader community to craft a new, shared vision of student success, codified in a graduate profile. The skills in community graduate profiles, such as critical thinking, communication and collaboration, are generally aligned with the soft skills that business and industry say are key to success in the workplace.

The participating school districts then put in place a robust set of learning experiences, including internships, dual enrollment, industry certificates and career pathways, despite un-precedented, pandemic-related challenges.

Two Colorado nonprofits, the Colorado Education Initiative and Colorado Succeeds, designed the initiative and offered ongoing technical assistance in the form of coaching, conferences and site visits to exemplar districts. More details about the initiative are available from the Center on Reinventing Public Education.