CoSN Toolkit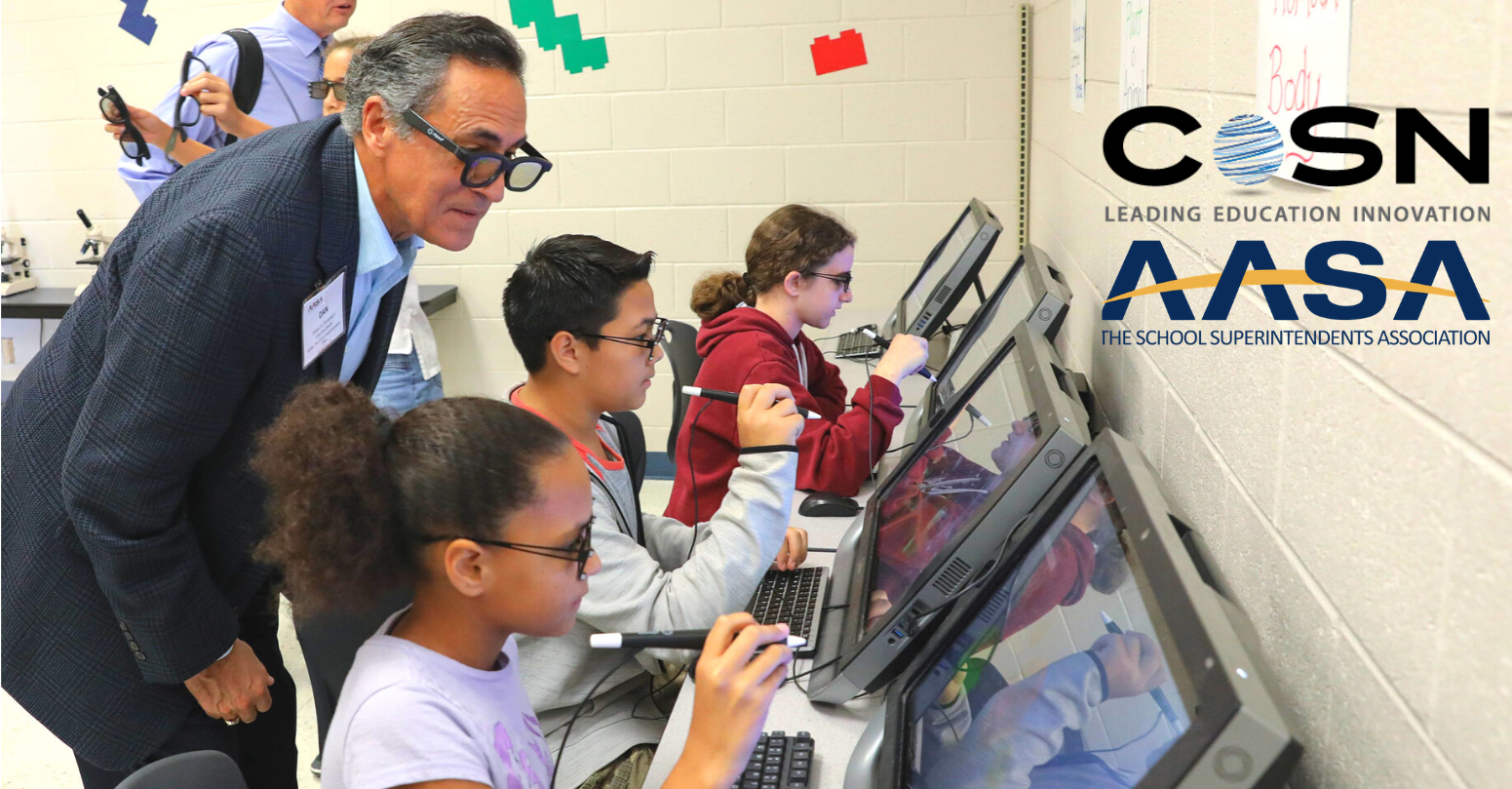 AASA and CoSN, the Consortium for School Networking, are working together to build a community of engaged superintendents and education technology leaders to bolster dynamic digital learning environments on behalf of K-12 students.
CoSN's resources support the entire IT team in a school system/district. CoSN represents more than 13 million students in school districts and systems nationwide and continues to grow as a powerful and influential voice in K-12 education.
Tools and Resources for School Leaders
CoSN Toolkits
Reports
Worksheets, Tools and Templates
Events and Webinars
EmpowerED Superintendent edLeader Webinar Series
School district leaders face many challenges leading schools and driving school improvement. Collaboration with peers is one of the most effective ways to learn about effective ideas and practices. CoSN and AASA are presenting an online professional learning community and edLeader Panel series to help superintendents connect and collaborate to help each other in this endeavor. You can attend the edLeader Panels live to connect with peers in real time, or view the recordings.
"Combining our efforts to break new ground for rising ed-tech leaders is certain to benefit our schools districts, our communities and most importantly, the 50 million plus students attending our public schools. Digital transitions are not a 'nice-to-have' but a 'must-have' in the digital age in which we live. We are pleased to be a part of the network of AASA partnerships."

Keith Krueger
"Meriden Public Schools is committed to providing ongoing support for teachers and students, as our technology programs continue to level the playing field for all students in our district. For students to succeed in the 21st century, we must continue to scale up these efforts to meet the needs of students in the digital age they live in."

Mark Benigni