Case Study: Olympic High School - Advanced Manufacturing and Engineering
Topics:
College- Career- and Life-Readiness, Curriculum & Assessment
November 01, 2020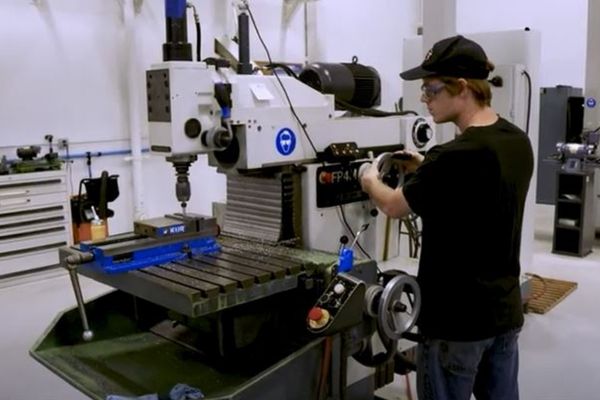 An award-winning career pathway academy designed to teach students about manufacturing processes, product design, robotics, and automation.
Its course sequence includes an Introduction to Engineering Design, Principles of Engineering, Computer Integrated Manufacturing, and Engineering Design and Development.
On-site experiences involve training and career development at a range of Advanced Manufacturing and Engineering companies, including Siemens, Chiron, Hyde Park Partners, and Yaeger Industries.
In addition to powerful preparation for a career in Advanced Manufacturing and Engineering, successful students receive CPCC Articulated Credit and college credit via Central Piedmont Community College.
The design principles of the CMS CTE program include the following:
Discover: CMS students to begin to explore their career interests
Unleash: CMS high school students begin have extensive opportunities to receive industry-recognized certifications, earn credits toward post-secondary degrees, or begin their careers after graduation.
Soar: This phase involves a commitment to ensuring that CMS students are prepared for higher-level courses in college as well as a wide range of high-wage, high-skill, and high-demand careers.
Quick District Stats
Location: Charlotte-Mecklenburg School District, Charlotte, North Carolina
Superintendent: Ernest Winston
District Enrollment: 146,000
(Students) are getting paid while they're in class, they're getting their tuition paid for. They're going to come out of high school making $40,000 to $50,000 a year with tremendous opportunity for advancement. They're going to come out debt free. We're creating children that are employable or that even if they go off to college, they have the opportunity to not be in that 40%, or not being that 60% that don't get a degree.

Erik Olejarczyk