Building Community Support: Addressing Youth E-Cigarette Use and Vaping in Schools
Topics:
Communications & Public Relations, Health & Wellness
December 01, 2019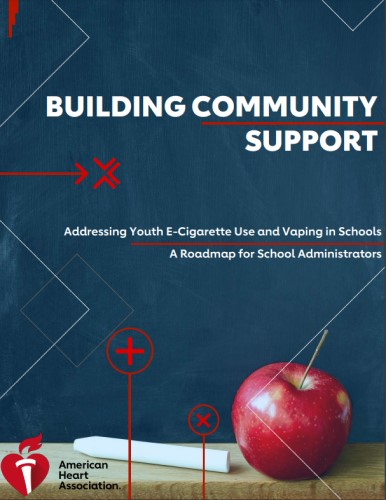 1 in 4 high school students are vaping, and the number of teens who vape more than doubled in 2 years.
The American Heart Association is committed to supporting schools in addressing the devastating youth vaping epidemic and has created this actionable toolkit for school administrators.
The toolkit is designed to support your school(s) in holding a solutions-focused dialogue with parents and communities.
Ensuring that parents and community leaders understand what you and your students are dealing with will provide POWERFUL examples of how this epidemic is disrupting our schools, addicting children and damaging the lives of the young people who have been duped into using these dangerous and deadly products.
Author
American Heart Association